OUR BEDS
Each of our cleverly designed rooms come with everything you need for a comfy stay, from the mattresses to the showers. There's also free WiFi , full kitchen amenities and Sky TV which you could make the most out of your stay.
Liberty Apartment Hotel provides a wide accommodation options for solo travellers, leisure travellers, as well as corporate guests. This serviced apartment hotel is centrally located in a prime location in Wellington.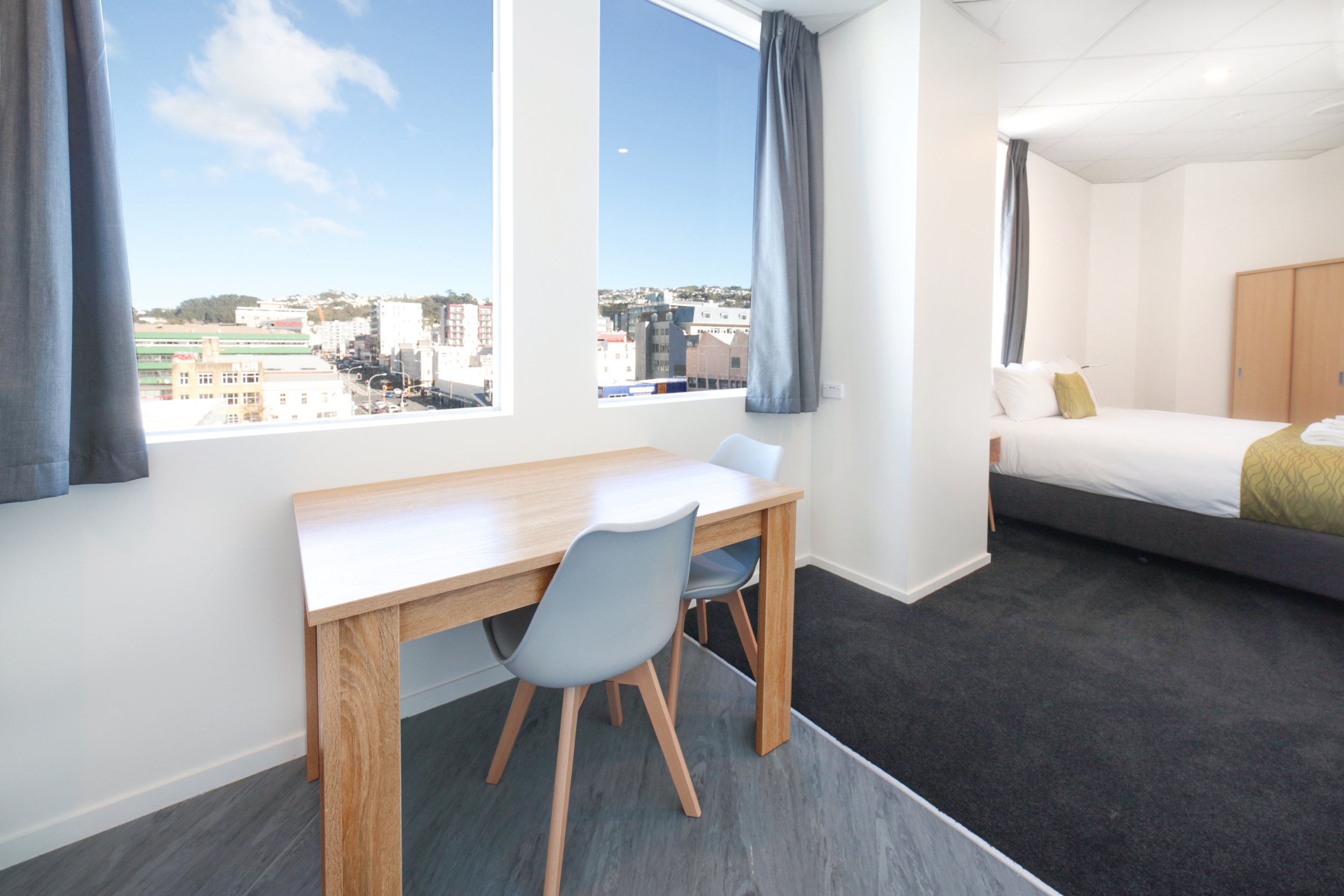 STUDIO APARTMENT
Cozy and perfectly formed, our Studio Apartments are just that. They've got a little less floor space than the other rooms, but still have all of the Liberty Apartment Hotel perks, and all of the overnight essentials you might need.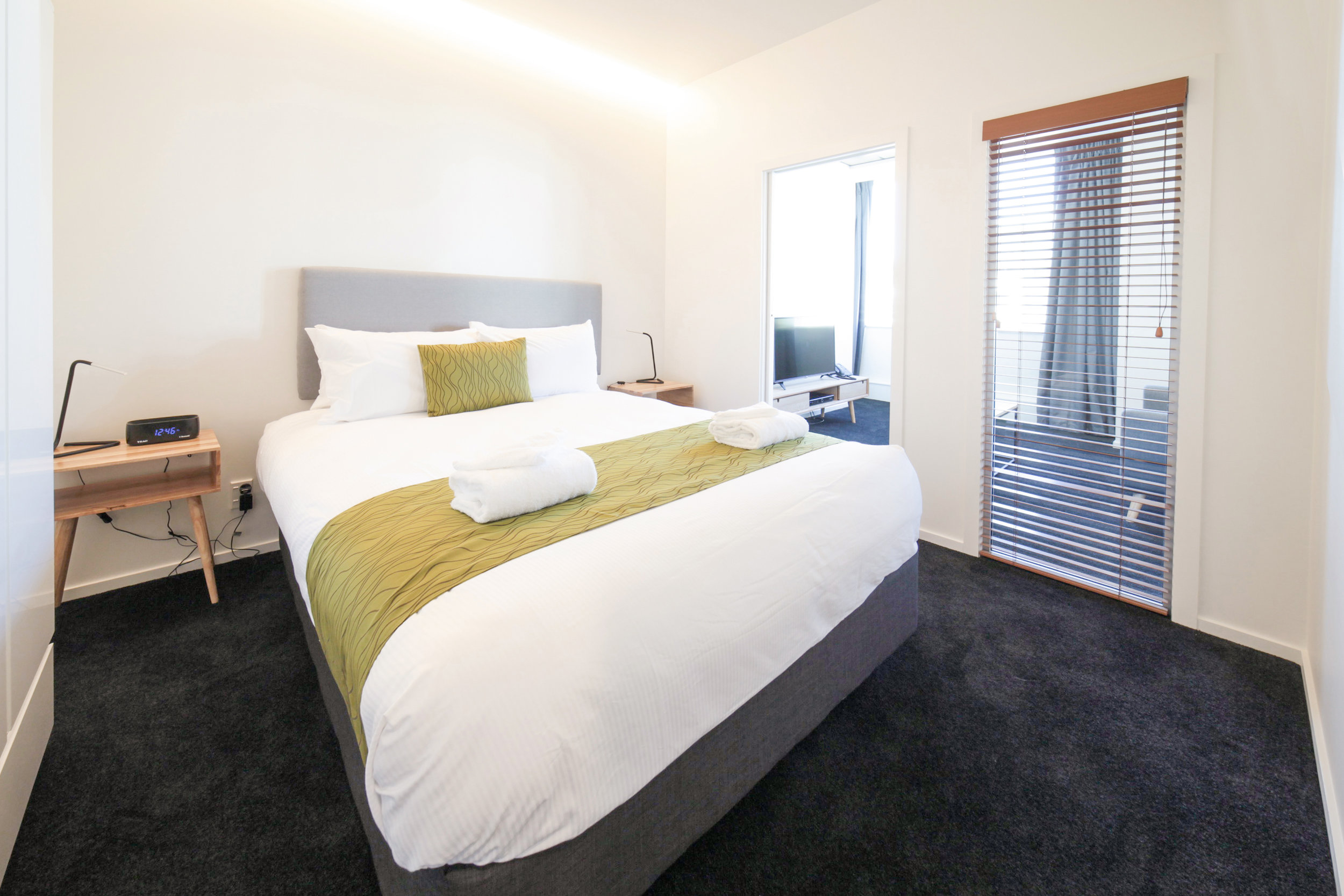 ONE-BEDROOM APARTMENT
These One-Bedroom Apartments are the perfect place to unwind after a busy day, whether you're craving a hot shower in your private bathroom or just some me time on the comfortable bed watching your flat-screen television.
TWO-BEDROOM APARTMENT
Welcome to your Two-Bedroom Apartments in Wellington. Our light-filled Two-Bedroom Apartments include two Queen sized beds, a fully equipped kitchen, a spacious working desk and dinning area, and contemporary design touches.
THREE-BEDROOM APARTMENT
The biggest of the bunch, this room has heaps of space. The clue is in the name. Ideal for groups and families, you can find everything you need in here! These apartments are perfectly appointed for a group of friends or family who are looking to enjoy Wellington together.
FAMILY TWO-BEDROOM APARTMENT
The Liberty Kids journey begins with the special designed family-friendly rooms, especially for our young guests. We ensure every guest at Liberty Apartment Hotel are important and enjoy the comfort when staying with us. This is your home away from home.